Take a look at Flow Standing Sound Stick Soundbar that can be an exciting and new addition to the games you play or the movies you enjoy watching. Besides, it has complete compatibility to a wide range of devices that you use at home. Use this with your tablets, Smartphone, PC, CD players portable or your MP3 players with complete ease. Flow Standing Sound Stick Soundbar has 1 year warranty.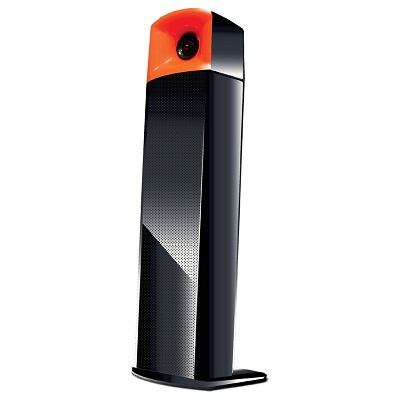 Design
This soundbar from Flow has a compact design that makes it easier to keep it anywhere at home. Moreover, it weighs 1.1 kg only and has the dimensions 39.37 x 8.89 x 7.1 cm. This standing soundbar from Flow has looks very stylish. The slim and smart make of the system means that you can keep it on the desk without problems. It does not clutter the space as well.
Aux and USB Port
Flow Standing Sound Stick Soundbar has both AUX connectivity and USB cable for attaching the devices of your choice. Connect the male 3.5 connector to the USB port of the device or to the 5V power of DC external adapter. Use the AUX input for playing the songs of your choice.
Sound Quality
Enjoy amazing quality sound emanating from this highly sleek and elegant speaker that will bring you a superb experience of listening to music. The powering is via the USB 2.0 port or use of USB adapter. Volume control is located at the back of the soundbar and you can control the output as per your requirements.
Technical Features
The associated picture format supported is JPEG, with MP3 audio file format, and has 2 channels. The overall power output is below 100W and it features Dolby Digital sound. This is a 2.0 integrated system with full range approximately 6 cm driver. Use it to play songs from your laptop, computer or your mobile phones.